Are you thinking of enabling Kinsta CDN for your WordPress website? Here are the steps to enable it and get the massive benefits to your SEO, performance and revenues. It is important to note that CDN is directly tied to your site's domain. Therefore, it's important that if you're planning any changes to the website's domain, you need to wait to enable the CDN until after the changes have been completed.
If you don't wait, then the change to the site's domain, in any way, you would need to remove the CDN integration and then add it back in. This would be a lot more work for you.
So here are the steps for enabling the Kinsta CDN on WordPress.
Step 1 – Log In
Log into your MyKinsta Dashboard using your credentials and then click on the option that reads 'Sites'.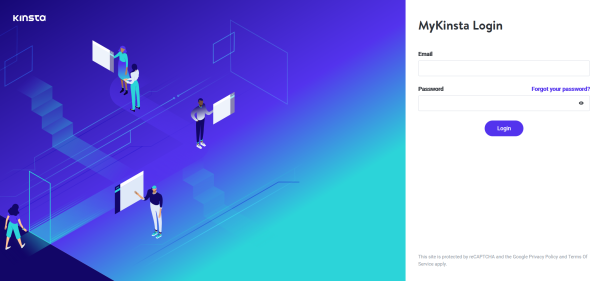 Step 2 – WordPress
Choose the WordPress website where you would like to enable the Kinsta CDN on. On the left-hand side, there's an option that you can click that reads 'Kinsta CDN'.
Step 3 – Enable
Now you can click on the button that reads 'Enable Kinsta CDN'. This will automatically deploy the CDN cache zone for the website. This can take up to 15 minutes to happen. You will find that a random CDN domain will be assigned to your website. It will look something like 1234abcd.kinstacdn.com.
Kinsta is currently working on a feature where you will be given the ability to add a custom CDN URL for your website. For instance, you could use cdn.example.com.
There will be an installation progress screen. Within this area, the following happens that you can monitor: Kinsta CDN zone is created, CDN domain propagation, SSL certificate is issued for CDN domain.
If this process doesn't not complete, then you should immediately contact support. After the zone has been created, then MyKinsta will automatically enable the CDN for the WordPress website. All the static content on your website like Javascript files, CSS and images will not load from the cache that is located on the Kinsta CDN.
After Kinsta CDN has Been Enabled
Once you've enabled Kinsta CDN on your WordPress website, you will have the following option:
Disable the CDN – You can turn the CDN on or off as you need it.
Clear CDN Cache – Purges the cache on the assigned CDN zone. This should be used when you've made significant changes to your static files on your site and the new content has the same filename.
Remove Kinsta CDN – If you've moved to a new domain or you've migrated your site from HTTP to HTTPs, then you can remove the Kinsta CDN from your domain.
Final Word: How to Enable the Kinsta CDN on WordPress
If you want to have a better performing website, then you might want to consider using the Kinsta CDN. This will improve the ranking and the experience of your users. Use the steps above to make the changes now for your WordPress website.